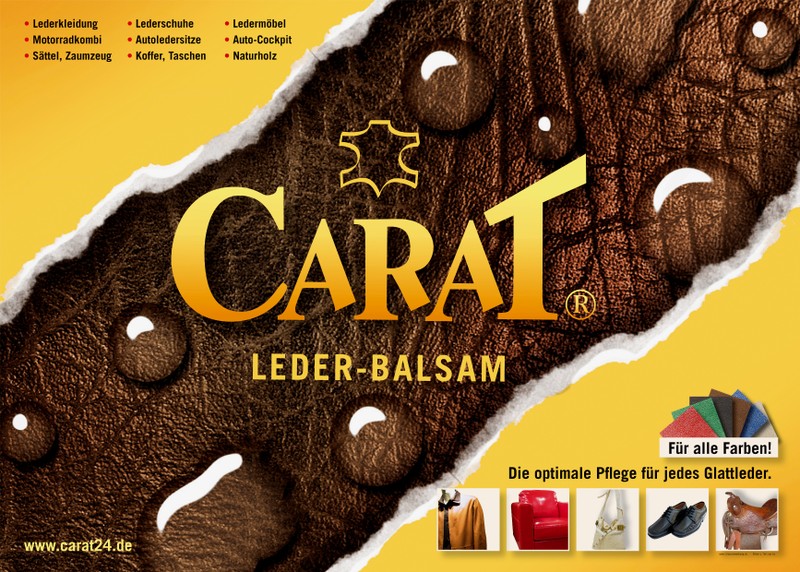 CARAT Leather Balsam contains only natural components such as Jojoba-oil and lanolin as well as herbal essences and appropriate waxes.

With its carefully balanced ingredients it is highly suitable for all kinds of smooth leather (except suede or chamois type leathers ) and results in very good effects in the treatment of leather products.

Leather balsam specifications:
- nourishes, protects and waterproofs the leather
- relaxes the leather and keeps it breathable
- highlighting colours and it is suitable for all colours of leather
- prevents water stains as well as snow rims
- extends life and look of the leather
- it is good for any kind of leather products (except suede or chamois type leather products)
- skin friendly, PH-neutral
- biodegradable
- solvent free, non-acid, non-toxic
- no expiry date

How to use leather balsam:
Apply extremely thin layer of balsam with piece of cloth and gently rub in leather. No more polishing is necessary - only excessive balm should be polished away.
If the leather is very dirty, it should be cleaned before use of balsam (Carat leather cleaner or any other leather cleaning product). If the leather is very dry or hard, you can repeat application.
Leather is now protected against water (rain) and dirt, it will keep your leather product soft and not let it dry.

Please note: This product will not completly protect your product to get wet (for example, your dog goes swimming or playing in water with his leather collar) It is still not recomended to use leather products in water. If your leather product get wet, leave it to dry in room temperature and apply leather balsam.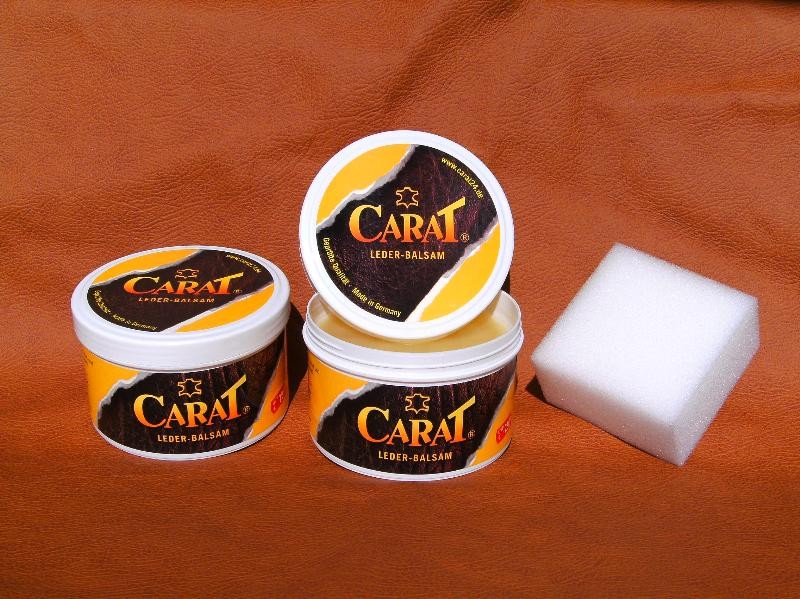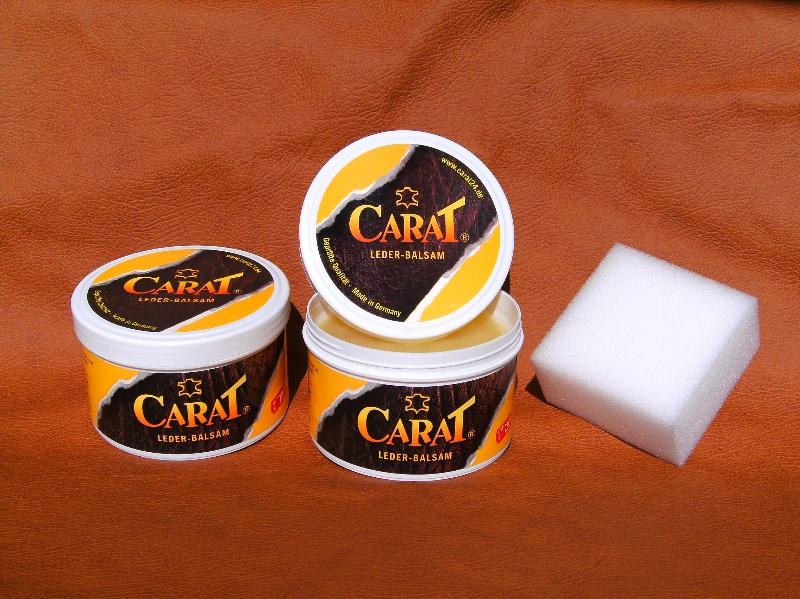 CARAT Leather Balsam contains only natural components such as Jojoba-oil and lanolin as well as herbal essences and appropriate waxes. With its carefully balanced ingredients it is highly suitable for all kinds of smooth leath